GO-Globe Web Design Dubai is proud to announce that one of our web designs won an award at the Arabian Property Awards 2014. We won the "Best Real Estate Agency Qatar" for our client website MD Properties at the awards which are sponsored by Rolls-Royce. This served as an inspiring holiday present for our creative and talented Web Design team.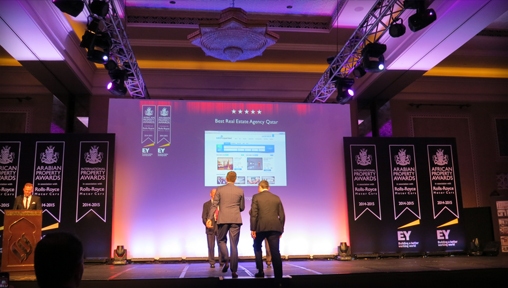 The awards have a strict qualification criteria that needs to be met. The client websites are tested for usability, responsiveness and delivery of content. They are also test driven and evaluated in regards to their digital design and compared with more than 52,000 entries from different companies including some very major competitors in the real estate industry. Having a good website that meets all these criteria is usually a great bonus for a real estate agency if it is to win such an award.
The Arabian Property Awards honor real estate agencies whose work embodies excellence, out-of-the-box thinking, and exceptional execution of their style. It is a high standing award ceremony that recognizes merit, creative innovation and overall proficiency, Real estate agencies that have outstanding, efficient and effective websites are usually in the forefront to win such an award and we are glad to have helped our client in their path to success. Entries are judged by a judging panel that is made up of professional individuals from the property industry including interior designers, architects, journalists, engineers and property consultants. The judges are headed by three chairmen: Lord Caithness, Chairman of Judging for the development categories, Lord Best, Chairman of Judging for the real estate categories and Lord Courtown, Chairman of Judging for the architecture and interior design categories. The judging panel has earned a reputation for accuracy, credibility and fairness since the inception of the Awards.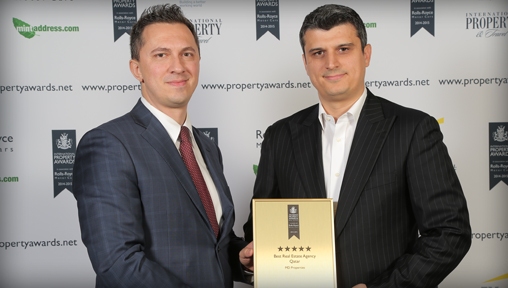 Winning an Arabian Property Award is one of the highest levels of achievement by a real estate agency. It is an internationally renowned mark of creative and business excellence. Winners get entry into the overall International Awards, which ultimately determine the world's finest property companies. What this means for our Web design clients is that they get to work with one of the highest levels of creativity, quality and resourcefulness that is available all over the world. They also stand a chance to be recognised as one of the best in their industry thanks to our exceptional services.
Work with GO-Globe, an award winning web design agency. Contact us today to schedule a free, no obligation consultation.