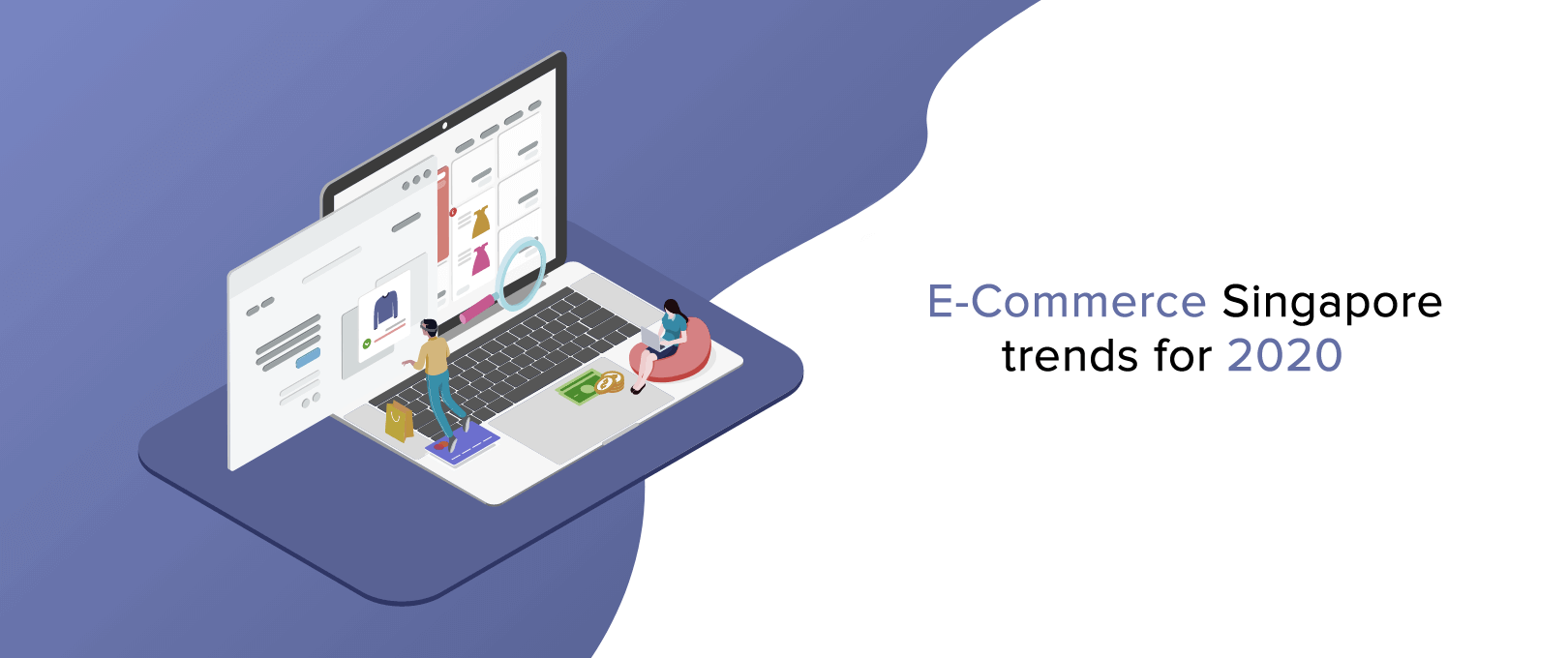 Ecommerce in Singapore is still the fastest growing segment in the digital sector, and it is expected to reach 100 billion U.S. Dollar by 2025. In 2020 alone the revenue from the eCommerce Market is expected to exceed 2.7 billion U.S. Dollar. The revenue shows an annual growth rate of more than 9 percent. With these figures Singapore stays one of the most attractive eCommerce markets in Asia.
Growth is powered by middle class shopping spending and user penetration
The middle class in Southeast Asia is expanding and reaches up to 350 million people by 2022. This growing spending power and the needs of a more wealthy consumer group opens market opportunities for more luxury goods. The desired products do not only include delivered snacks and ready-to-drink beverages as a commodity, but affordable luxury such as cosmetics and high-end consumer durables.
With an average revenue per user (ARPU) at 675 U.S. Dollar, each new digital user offers more profits. The user penetration is expected to be 70.4 percent in 2020. And with the biggest eCommerce platforms Lazada and Qoo100 having more than 14 million visitors per month, economies of scales drive prices further down.
Slight cooldown due to global economy
Singapore is experiencing the slowest growth rate in a decade. The GDP (Gross domestic product) grew only 0.7 percent in 2019, which is the lowest rate since 2009. As an effect of the trade dispute between the United States and China, the export-oriented economy of Singapore has taken a hit. Further, a global turndown in the electronics industries put another dent in the GDP.
For eCommerce, even if the consumer confidence is slightly weakened, the longer-term outlook for Southeast Asia is still good. And 2020 could bring a modest growth and stable prerequisites for eCommerce.
Shopee's mobile-first approach paid out
Shopee, the latecomer as an eCommerce platform, made a great advent in 2015. It succeeded with its strict mobile-first strategy and has shown a remarkable growth rate in 2019. The gross orders increased by 92.7 percent to 246.3 million in the second quarter of 2019 compared to 127.8 million in 2018. For 2020 and beyond it is expected to quadruple its value reaching 153 billion U.S. Dollar in 2025.
Boosting sales with in-app entertainment
The two big shopping platforms Lazada and Shopee are working hard to increase engagement with customers through different amusement and entertainment offers. They create live-streamed game shows and a huge range of mini games. Gamification stays part of the overall marketing strategy. The live-streaming leads to video shopping where captivating video content which increase sales up to 75 percent. This Service is available for all sized companies and micro-entrepreneurs.
Voice search is growing
New challenges are hitting the eCommerce marketeers with the arrival of voice search. In Singapore 12 percent of all searches are voice based. In the dominant smartphone space 68 percent of users have adopted voice assistants. Voice search analytics are not mature up to not existing. Brand recognition is difficult via the voice interface. Voice shopping will become real with the estimation of 2 percent of all purchases will be made via voice assistants by 2025.
Immersive Shopping with augmented reality is at the horizon
With big video platforms adding Augmented reality and virtual reality content, eCommerce opportunities in the virtual space are becoming more interesting. Gartner Trend Research is predicting 100 million consumers to go shopping in the virtual space. Technology leaders like Sephora, IKEA, or Amazon are already using these technologies.
Change and configure products ad hoc for individual needs
Especially in the gifts market adaptable and configurable products are very appreciated by the customers. Due to artificial intelligence and big data application, the spectrum of customizable products widens. The artificial intelligence trend of hyper personalization, where real-time data provides exact information about the customers, leads to more relevant content. Products and services could be adapted for the individual user.
Social commerce is going to have real impact in 2020
Selling products directly on Social media platforms is called social commerce. The difference between social media marketing and social commerce is the complete shopping experience happens within the social media site. Currently, the main platforms for social commerce are Instagram, Pinterest, and Facebook. 21 percent of customers were purchasing products on social and this percentage is going to rise in 2020.
B2B Commerce follows the path laid out by B2C
Business to business transactions are getting more digital and following in the footsteps of Business to consumer eCommerce. With more and more younger people taking higher positions in companies they want to adopt their used way of shopping at procurement. B2B eCommerce is projected to be two times bigger than B2C in 2020. The used commodities of B2C eCommerce like constant consumer communication, user experience, and optimize for mobile will be demanded more and more by customers.
Brick and Mortar business opens possibilities for further growth in eCommerce
Big brands in eCommerce are looking for possibilities to increase their online sales even further. They establish brick and mortar flagship stores to push awareness for their brand. So, the physical space is a customer experience just to make the shopping more thrilling. After the visit at the real life store, the customer feels the need to go online to enjoy the digital experience as a holistic closure of the complete shopping trip.
Despite the ever-growing eCommerce disrupting the conventional mall commerce, the mall operators are not retreating. They are implementing new ways to doing business and trying out new models like "click-and-mortar" or counter sales. With big discounts just before Black Friday and Cyber Monday, they are populating their malls with masses of customers. Just like eCommerce giants, they create new attractions and experiences.
Independent of the operators of physical spaces are traditional mall retailers or eCommerce newcomers, the shopping mall of the future will offer more entertainment and activities. It will be an experience for friends and family.