GO-Globe are proud to announce that they have been selected by the SME (Small and medium-sized enterprises) as a finalist. GO-Globe continues to provide Custom Development, E-Commerce, ERP, Extranet, Web portals and other business web tools since 2005.
Globe Capital and MEED-Global Data, now in their 8th year stay committed to recognizing and celebrating the most resilient, agile and innovative SME's in the GCC.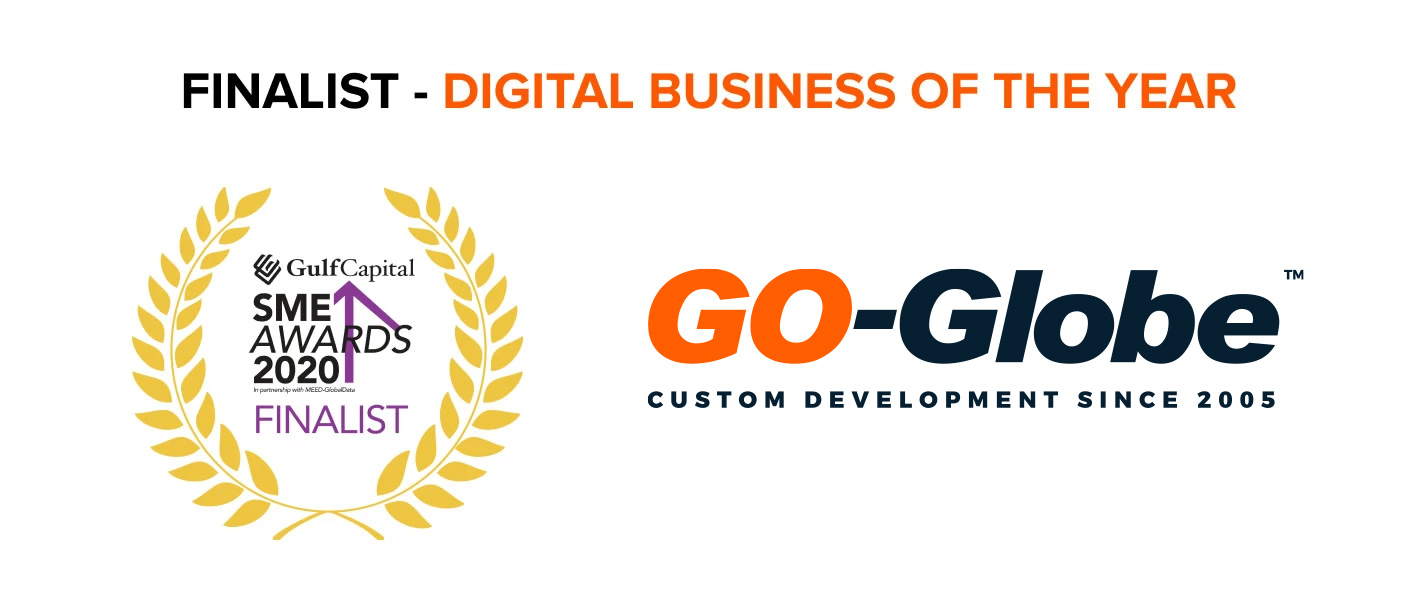 What Is SME Awards?
"The Awards identify start-ups, innovative SME's with exemplary products and services, the SME's who invest in their employees' environments, customer strategies and the visionary entrepreneurs leading them.
As the importance of SMEs to the UAE economy has amplified, their impact has simultaneously also transformed the economies of Bahrain, Kuwait, Oman, and Saudi Arabia."
GO-Globe, having been selected as a finalist by the Globe Capital SME Awards gives their company the opportunity to share their successful story and enabling them to become part of a dynamic community of leaders and entrepreneurs. GO-Globe's CEO Karel Zeman has proudly ascertained projects for leading brands such as Shell, Nestle, Americana, Saatchi and Saatchi, Mitsubishi, Royal families, Governments to name a few.
GO-Globe prides itself on having all the successful advantages of being selected by SME some of which are providing excellent customer service, delivering key goals, growth and innovation, future growth plans, competitive advantages and continuing to develop it's and the leadership of the business.